Chrome Extension

Please watch this video for step by step instructions:

Or you can follow these steps:
When you have completed your search on Google Maps, you will see the first 1 - 20 results on the first page.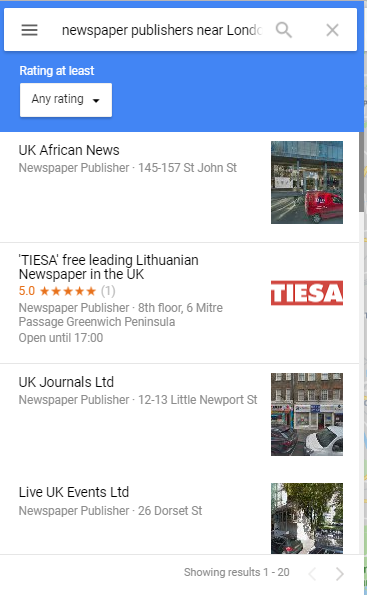 When you open the Chrome Extension and start collecting businesses, you may want to select more than the first 20 results.

Select all (the first 20 results), or however many you would like, on this first page:

Then go back to Google Maps and click on the arrow to go to the next page of results 21-40: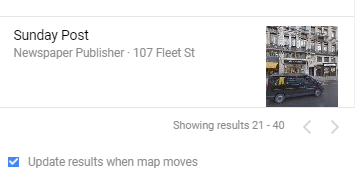 Click on the Chrome Extension again. The tool will refresh and show you the next page of results.

Now you can "Select All" again or just the ones you would like in your report.

If you would like more results, you can go back and forth between Google Maps and the tool as many times as you like or until Google Maps has no more results.

Then you can click "Continue" and move on to the Employees tab.